You are viewing the Ohaus weighing news at Golden Lotus Measuring equipment [can dien tu hoa sen vang]

OHAUS Counting Scales Support Inventory Control
5/13/2020
For precision piece counting, OHAUS offers durable options that are ideal for industrial settings.
Piece counting is an important part of inventory control. To make it as efficient as possible, OHAUS offers a number of worthy options that are reliably precise and durable enough to handle industrial settings.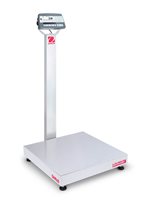 For high capacity counting of larger or heavier weight items, the OHAUS Defender® 5000 bench scale is the right choice. Using counting mode, place a container on the pan and then tare it. Place samples in the container to determine the average piece weight and store the data as an item in the library. Auto optimization software recalculates the APW with each batch of parts to deliver precise counting results. Defender 5000 comes equipped with GLP/GMP output capability with time/date for result traceability. Each unit includes a micro SD card for storage of up to 50,000 items.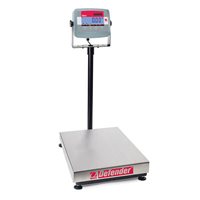 The OHAUS Defender 3000 series of bench scales feature a 304 stainless steel platform, painted steel tubular frame, aluminum load cell and an ABS plastic indicator. These versatile bench scales are ideal for general weighing and simple counting applications in production, packaging, warehouse, inventory, shipping and receiving areas. Defender 3000 features a 100-hour rechargeable battery, easy-to-read display and basic counting mode to allow for simple operation for everyday basic industrial applications.
Bạn mong muốn tìm kiếm cân công nghiệp chính hãng chất lượng cao hay cân điện tử giá rẻ, hãy cho Hoa sen vàng biết và nhận sự tư vấn nhiệt tình-chu đáo, sản phẩm đều có giá trị và đặc tính riêng của chúng … hãy Gọi ngay : 028 3511 7799 (kinh doanh) hoặc truy cập website: https://hoasenvang.com.vn/shops/ (sản phẩm)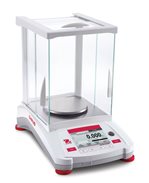 The Adventurer analytical and precision balances show that high function and simplicity can go hand-in-hand. OHAUS Adventurer includes nine applications modes to suit a variety of routine weighing and measurement activities, including parts counting. Features include a color touchscreen, space-saving draft shield, GLP/GMP compliance capabilities, two USB ports, weigh below hook, adjustable feet, stability indicator, auto tare, and much more. With Adventurer, you can use the touchscreen to enter known piece weights and it auto optimizes average piece weights, can log weighing results to a data stick for traceability, and when combined with a Ranger 7000 or Defender 5000, it can provide APWs based on samples measured to 0.0001g! For high-resolution counting, the OHAUS Adventurer is hard to beat.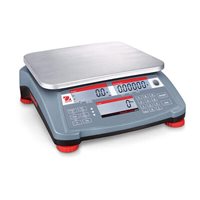 The multipurpose Ranger Count 3000 and 4000 counting scales are portable, reliable and suitable for basic industrial applications. These compact scales feature 3-window displays with intuitive icons and a user-friendly interface. They feature durable housing for rugged use. The 4000 offers metal housing while the more economical 3000 features durable ABS housing. Most importantly, they deliver fast and consistently precise results. They're also packed with features like overload protection, weigh below hook, and have options for multiple connectivity ports.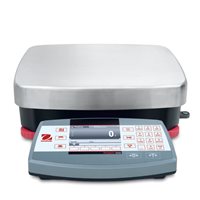 With Ranger 7000 bench scales, an optional second platform can be utilized for counting. After connecting, set up capacity and readability of the second scale and select counting mode. Place container on platform and tare it. Place 100 pieces in the container to start sampling and determine APW. After storing data, you can switch to the second platform to obtain the results of total parts counted.
Ranger 7000 offers the best of every ingenious feature that make OHAUS industrial products the right tools for your toughest weighing jobs. Ranger 7000 boasts the highest resolution, largest display, most application modes and connectivity options, as well as the largest memory library of any compact industrial bench scale in the OHAUS portfolio.
For more information about balances and scales for inventory control, contact your regional OHAUS representative.
✨The latest news at Blog.hoasenvang.com.vn, #candientuohaus #hoasenvang #ohaus #oahusscales #ohausweighing news on precision Measuring Equipment and the weighing control devices, Can dien tu Ohaus all free news and non-profit, Yes.. All purpose serving you is my pleasure. Headquartered in Parsippany, NJ, OHAUS Corporation manufactures an extensive line of weighing scales, lab equipment and lab instruments that meet the weighing, sample processing and measurement needs of multiple industries. We are a global leader in the laboratory, industrial and education markets, as well as a host of specialty markets, including the food preparation, pharmacy and jewelry industries. An ISO 9001:2008 manufacturer, OHAUS lab balances, industrial scales, lab equipment and lab instruments are precise, reliable and affordable, and backed by industry-leading customer support.

OHAUS Counting Scales Support Inventory Control

? [High quality Ads] Hoa sen vang cung cap Can dien tu chinh xac GLS at With genuine products and prices at the edge of the page, YEAH you will be satisfied Cân công nghiệp Hoa sen vàng – Golden Lotus Measuring Equipment, weighing scales news, electronic scale news, load cell news, retail scale news, industrial scale news, …
* Thiết bị hiển thị đo lường
Hello there !